Bill Crandall
It's interesting how obsessions that have directed the course of my life - and my art - have always been about culture intertwined with place. As I've felt somewhat alien in my own country for much of my adult life, usually 'place' meant somewhere else.
London
In my teens and early 20s, London was everything. The mother lode of just about every cultural touchstone that mattered, especially musically. In high school I went there on a school trip - which for me was more like a pilgrimage - and was hooked.
So a few years later I picked up and went there with a guitar and too-few bucks. My band at the time, Modest Proposal, had been offered to play at the famed 100 Club, so we all went and I tried to stay on.
The record label guy who got us the show, Mark Johnson, was also managing The Sharp, a band which was basically The Jam minus Paul Weller, with Jimmy Edwards on guitar and vocals. Mark said he was going to try to get me in on second guitar. The Jam's drummer Rick Buckler was in attendance at our 100 Club gig, and one afternoon we got to hang with him at his London recording studio, Arkantide. Unfortunately, Mark clearly had other, um, personal designs on me as well, so that all evaporated pretty quickly when he learned I didn't roll that way. I was 20 years old and, suddenly, completely alone. It was just too hard, soon I was back home. (Years later we heard rumors Mark had died of AIDS in Morocco or someplace. There's a pretty extensive thread about him on this mod revival forum from a while back.)
A few years passed and I tried again. My longtime friend and mod-mate David T had moved to London for his PhD, so I took a fall semester abroad, which was really just a cover for trying to get a band going with David.
I was living in a one room bedsit in north London, with an electric meter I had to pump with 50p coins to keep the heat on. The band never got off the ground unfortunately. As the weather turned colder I remember being riveted to a crappy little TV in a friend's freezing flat, watching what would become known as the Velvet Revolution in Prague. I thought about going there, as I was getting more into photography and it seemed a golden opportunity. But I was headed home to the US in a matter of days, and my mother was coming for a visit, so I didn't even try. Probably best, I was way too green.
Prague
Around the same time I was reading Milan Kundera and poring over the photography of Josef Koudelka, tapping into new physical and psychological terrain via art. My cultural compass was shifting east, especially with the London yearning seemingly tapped out. While I missed the Velvet Revolution, by 1991 I was in Prague teaching English. Never in my life had I felt such affinity with the textures, smells, sounds, and general vibes of a place. Communism was gone but the ghosts hadn't cleared out yet and globalism hadn't arrived. There were few tourists. It was that in-between period, when things were gorgeously rough and all seemed possible.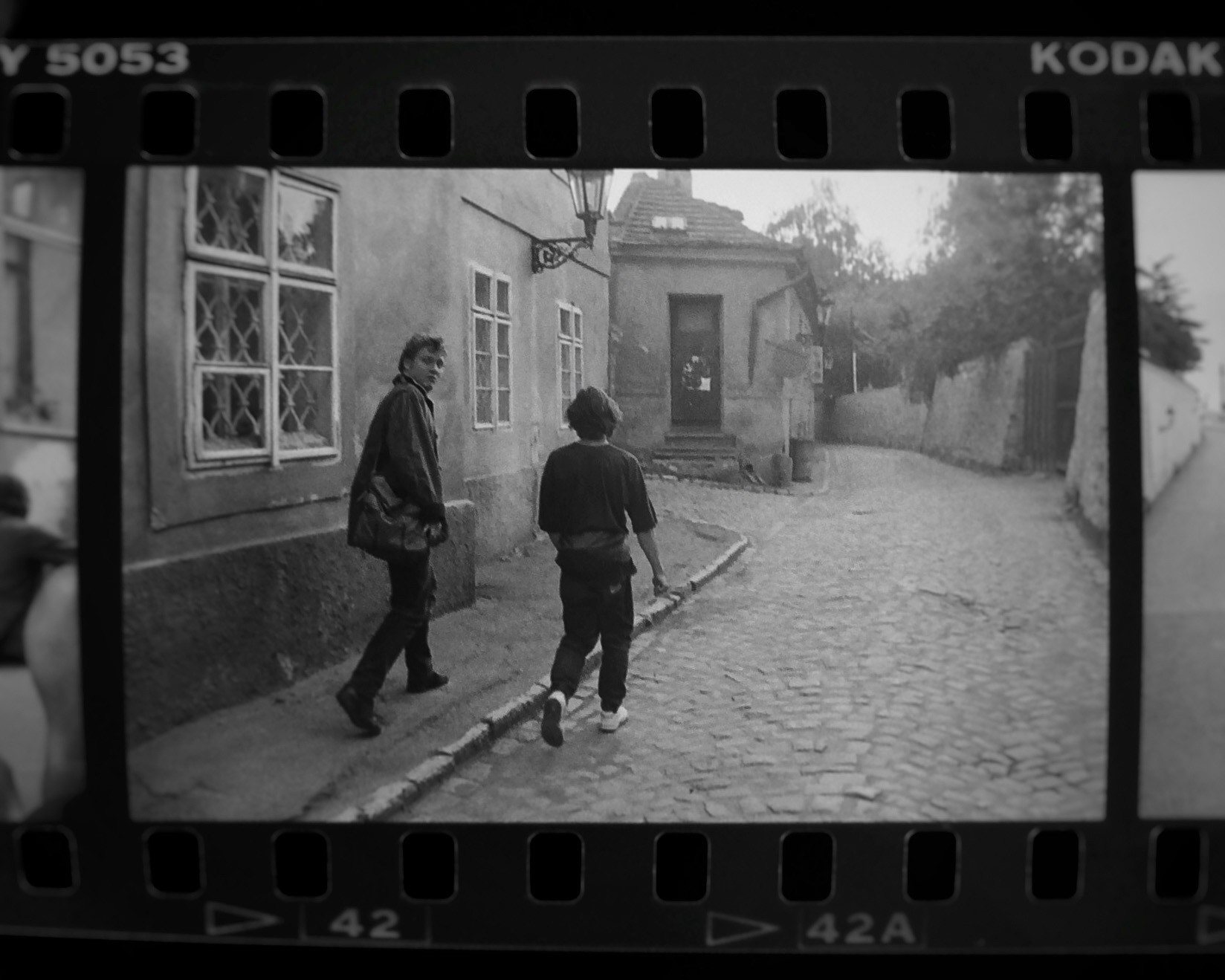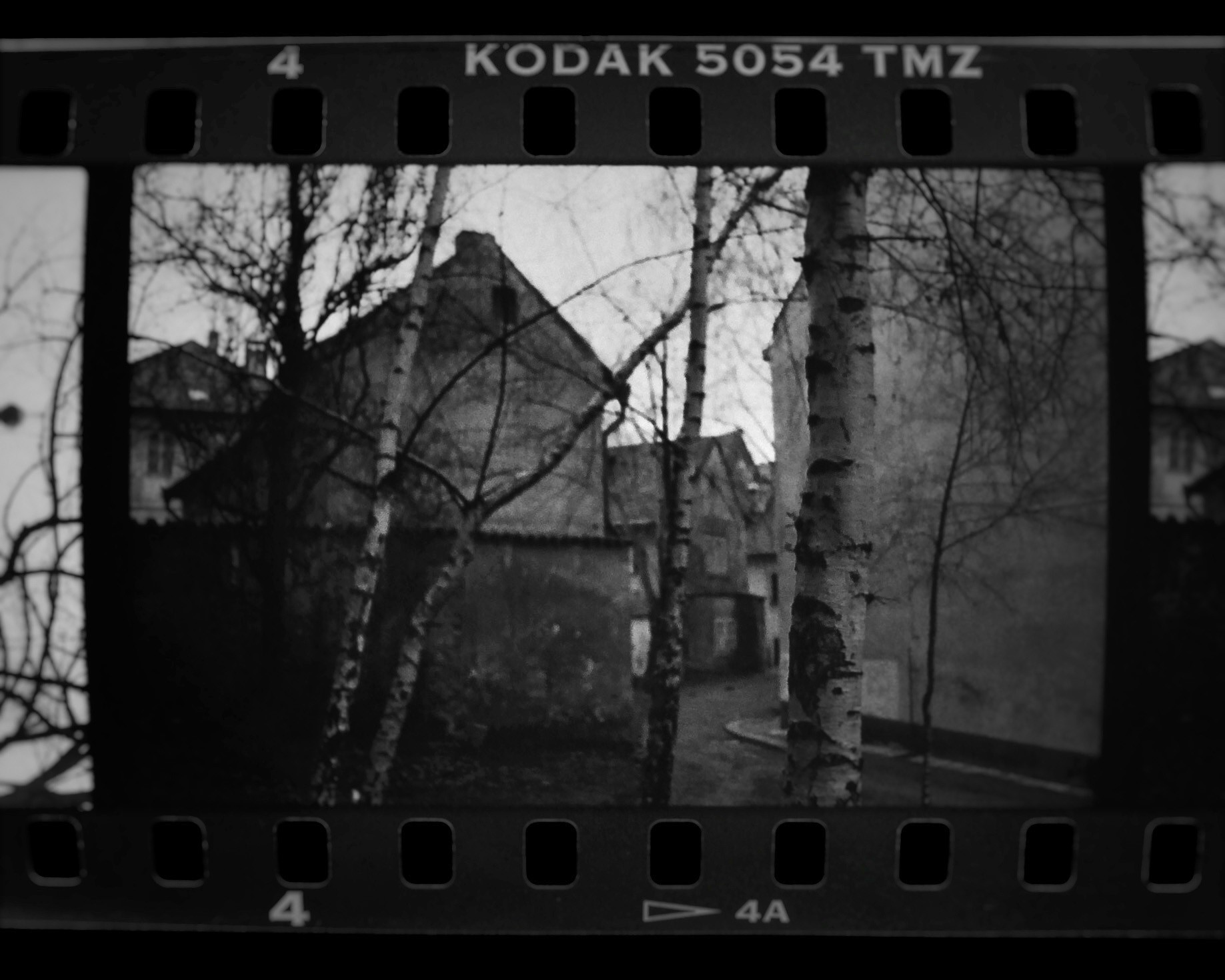 I learned some Czech, met a girl, went back several times over the next few years. The girl didn't work out in the end, maybe I was more in love with the place. I remember thinking of the city at the time as feeling like a comforting, motherly embrace. The complex sensibility of the people - unsentimental yet warm, understated but with that dark humor, without some of the American excesses I disliked - made a deep and lasting impression. As did Czech photography and photographers that I met, which became hugely formative influences. I began to understand the link between sensibility and being an artist. On one hand I used to think, well, damn, once again the dreams didn't work out. But they did in other unexpected ways. I'd go so far as to say that Czech people helped make me the person I am, and Czech photography helped make me the photographer I am.
DC
Starting a family obviously grounded me at home in the US. Not without some leftover wanderlust, if I'm being honest. So I kept going, when I could. From Prague's maternal lap I hopscotched to the Baltics, the postwar Balkans, Belarus, and other parts of Eastern Europe.
Of course I was making photos, that was a big driver along with basic curiosity. But I also still had that almost primal urge to situate myself in a different place, to breath different cultural air, even if I always snapped back home in the end.
Finally, with a young daughter and a 'normal' job, I found a way to work photographically with what was right under my nose in DC. But while I was feeling more invested at home, I couldn't shake the sense that maybe all I was doing was projecting my Eastern inclinations onto my hometown. Maybe it was wishful art-making, seeing what I wanted to see.
But soon there was a shift again, this time to the north. My fixations began to skew toward the Nordic countries, and as always, dovetailed with their cultural creative output. I love Finland's Tove Jansson and her Moomins stories and art. She knew something about wishful art-making: as a lesbian, anti-fascist artist in WWII Finland, she constructed the Moomins' humanitarian paradise partly as a rebuttal and antidote to the ugliness and despair of wartime.
There was Denmark's bike culture. The Swedish film Let the Right One In, such a beautiful and atmospheric thriller. Iceland's music scene, beginning with Sigur Ros like most people but there are so many more. I find it perhaps the most creatively fertile region at the moment, but that's a different post.
As I became less restless and more concerned with making the art I needed to make, these became new inspirations. And while the north pulled at me through its creative ambassadors, I felt I could tap into them without needing to be there, it was almost enough to let them live in my head. I discovered the evocative soundscape approach and new musical vocabularies of bands like Sigur Ros and Norway's Royksopp. Suddenly, after many years away from making music, I started having ideas again, new ways of assembling a palette of sounds, melodies, and song structures. This helped lead to my 2016 solo album New World Voyage, a concept album that imagined the first people to leave Earth forever for a distant planet.
So maybe heading East made me a photographer, and looking North resurrected me as a musician. As I work on stripped-down acoustic versions that I can manage playing live, and new songs for the followup record, I find that, finally, maybe I'm turning to my own country for inspiration. (Lately I do find myself listening to more Jackson Browne than I ever thought I would, does that count as a guilty pleasure?)
What's hard though is finding current American musicians pushing the envelope, going beyond genre, in ways I find as satisfying as what Nordic artists like Jonsi, Pascal Pinon, and Farao are doing. So I try to do it myself, to bring some of that into my own work as I tried to bring Eastern Europe into my photography.
As my friend and mentor the great Czech photographer Viktor Kolar - who himself has a tremendous affinity for place, in his case his industrial hometown of Ostrava - told me, if you have a vision and are able to create, then you have a duty to do so. So much of that vision has been shaped by where I've been, where I've been drawn to like a magnet.